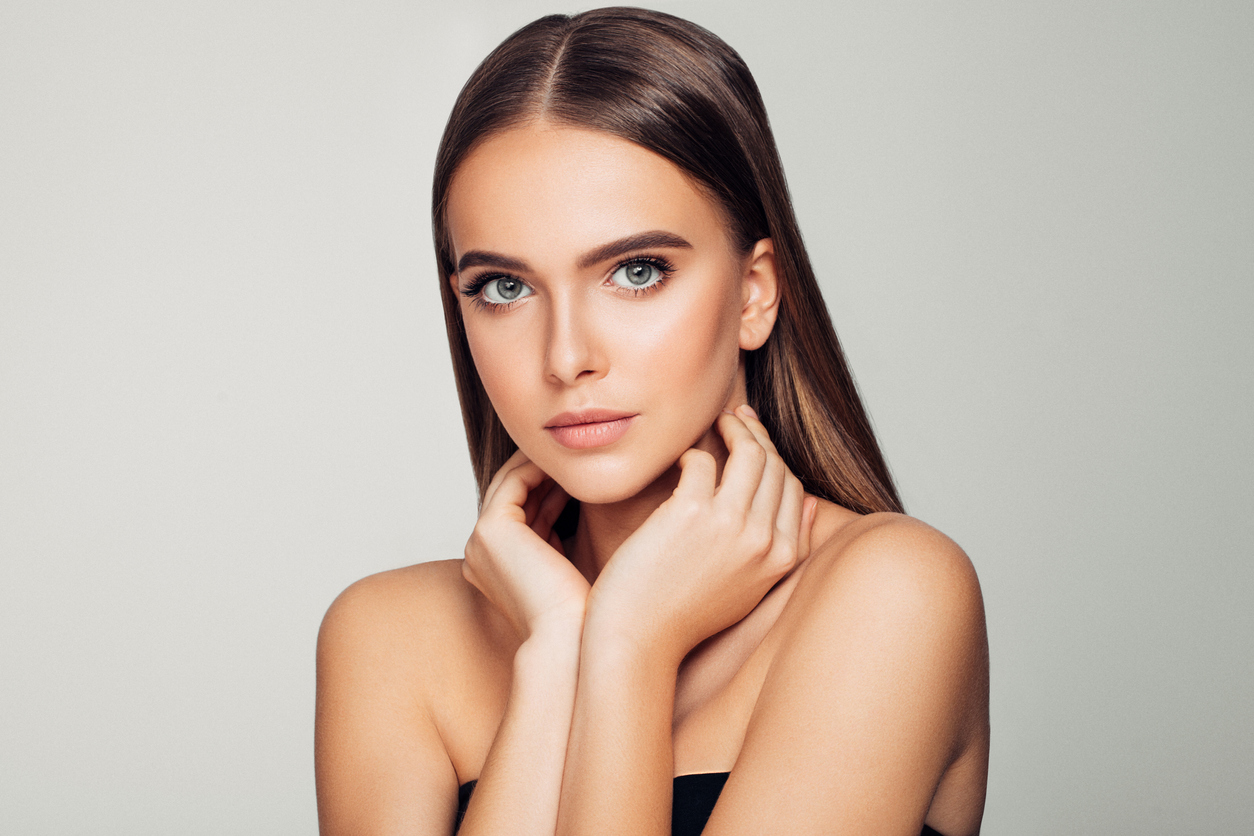 Get a Youthful Boost With a Thread Lift
Have you heard about the popular facial rejuvenation treatment that can turn back the clock on facial aging without requiring a single incision? Known as thread lifting or PDO threads, this innovative facial sculpting treatment provides stunning, immediate results without surgery.
Why is it called a thread lift?
The simple answer–"threads" are used to lift the skin. During this treatment, your face is mechanically lifted with dissolvable sutures called PDO threads. PDO is a shortened term for polydioxanone, a durable, flexible polymer that the sutures are made from. PDO is harmless to the body and is eventually absorbed as time passes.
The PDO threads are inserted in key points of the face under the skin, where they remain suspended. As they are inserted, they lift and firm sagging features to achieve a more sculpted, refined appearance.
Does thread lifting really work?
Absolutely. During a thread lifting treatment, the PDO threads are pushed through the underlying tissues of the face with a long cannula (a blunt-tipped needle). The tissues and skin are lifted upward as the PDO thread is moved into place. Its unique design acts as an upward anchor, holding the skin firmly in place.
The threads achieve a mechanical lift of the skin that is seen immediately. The results are more defined, sculpted facial contours and tighter, firmer skin. Further, you can expect your skin to continue to improve because of the significant boost in collagen and elastin that is accomplished with thread lifting.
Is thread lifting a substitute for a facelift?
In terms of results, a thread lift can't achieve the same dramatic improvements that a surgical facelift can. A facelift lasts for 10 years or more, while a thread lift lasts for 1-3 years. While results are significant with thread lifting, PDO threads achieve about 30% of the improvement that a facelift can.
However, when it comes to achieving substantial improvement without the need for surgery, thread lifting is a minimally-invasive, less expensive option with longer-lasting results than almost any other non-surgical treatment. A thread lift is one of the most effective alternatives to a facelift that is available today.
Can a thread lift address jowls?
A thread lift is an excellent option to lift and firm the jowls. A thread lift can address a variety of areas, including, but not limited to, the brow line, under the eyes, the cheeks, and the jawline and jowls.
When it comes to the jowls and jawline, a thread lift is one of the most ideal options to lift and correct sagging jowls, define and sculpt the jawline, and firm and tighten the neck. Depending on your age and the strength of your skin, the number of threads needed to address the jowls varies. Older or weaker skin requires more significant rejuvenation, meaning that more threads are required in the area to achieve the desired results. In some cases, the jowls will need 6-8 threads per side.
Your thread lift at Juno Medi-Spa
At Juno Medi-Spa, you can relax in a welcoming, comfortable atmosphere, where you can expect cutting-edge technology and the most modern treatments performed by specialists with years of experience. Our founder, Dr. Julia Giyaur, is a board-certified surgeon who oversees treatments to ensure they are always safe and professionally done to elevate and enhance the natural beauty that patients naturally possess.