You've worked hard to follow a healthy diet, gone to the gym, and done everything you can to get the sculpted body you want, but you're still seeing a layer of fat that lingers, resisting your attempts to get rid of it. This frustrating situation doesn't have to continue. BodyTite in Brooklyn helps patients cross the finish line to achieve the tight, sculpted body they have worked so hard to achieve.
What Is BodyTite?
BodyTite is a safe, minimally-invasive body contouring and skin tightening procedure that liquefies unwanted fat, tightens the skin, and diminishes cellulite.
The BodyTite technology is RFAL (Radio-Frequency Assisted Lipolysis). RFAL combines radiofrequency energy with gentle suction. The RF energy is applied to deeper fat tissues, where it heats and liquefies the fat cells, and a separate tube suctions out the fat, immediately slimming the area.
As an added effect, the BodyTite treatment dramatically stimulates the production of collagen. The collagen boost helps rebuild the skin from within, resulting in stronger, tighter, more beautiful skin.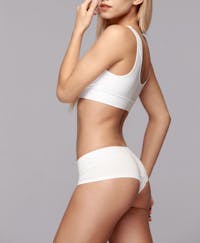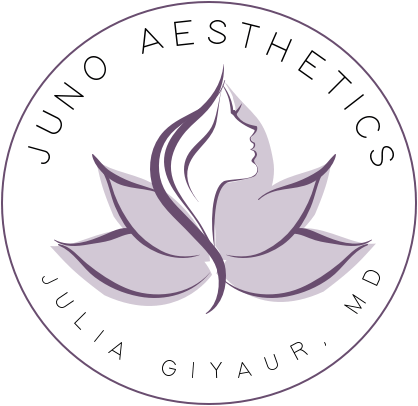 What Happens During a BodyTite Treatment?
BodyTite treatments begin with local anesthesia, ensuring you're comfortable during the procedure. A very small incision will be made near the treatment area, and the BodyTite device will be inserted. It will deliver the RF waves to heat and liquefy the fat (while simultaneously deeply stimulating collagen production). A separate tube suctions out the liquified fat.
Compression bandages will be applied after your treatment to ensure your skin tightens and heals correctly in its new, firm shape. In total, your BodyTite treatment will take about two hours.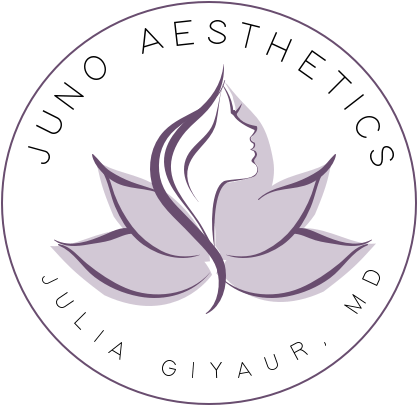 What Areas Can BodyTite Address?
BodyTite is a versatile treatment that can address multiple areas at once, effectively sculpting the body in a wide range of areas, including the following:
Buttocks
Arms
Back
Hips
Thighs (inner and outer)
Knees
Abdomen
Flanks
Bra area
Ankles
Neck
Who Is A Good Candidate For Bodytite?
BodyTite is designed for individuals who want to slim and contour their physique, tighten and firm their skin, and achieve a more sculpted, youthful appearance. Ideal candidates meet the following requirements:
Are physically healthy
Do not smoke
Are within 10-20 pounds of their ideal weight
Feel they are able to maintain their weight
Have skin laxity and stubborn fat pockets they would like to address
Have realistic expectations about what BodyTite can achieve
Recovery After BodyTite
There will be bruising and swelling during the week following your treatment. Downtime is typically minimal, but depending on the number of areas that were addressed, it may range from a couple of days to a little over a week. Use over-the-counter medication to help with discomfort, and wear your compression bandage to help your body heal and adapt to its sculpted, firmer contours.
Benefits of BodyTite Treatments
BodyTite is a popular treatment because of the many benefits it provides for patients who want to firm and sculpt their physique. Benefits include the following:
Safe, non-surgical procedure
Treats fat at a depth of up to two inches
Long-lasting results
Body sculpting results achieved more than four times faster than other techniques
Results in minimal scarring
Short downtime
Eliminates unwanted fatty tissue
Firms lax skin
Improves skin quality
Diminishes cellulite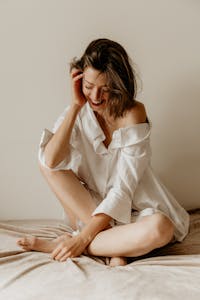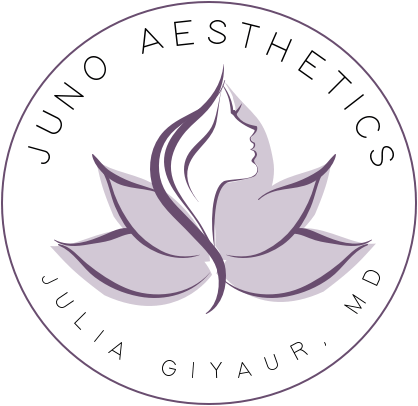 Results After BodyTite Treatments
You will see the initial results of a BodyTite treatment within about one week, once the swelling subsides. Complete results will become more apparent over time, as the body uses the boost of collagen to restructure the skin from the inside out. Ideal results are seen after a period of months, and continue to improve even further over the following year.
Why choose Juno Aesthetics for BodyTite treatments?
Juno Aesthetics is committed to excellence in patient care and stunning results. Your BodyTite treatments are performed with the practiced, skillful hand of board-certified surgeon Dr. Julia Giyaur. At Juno Aesthetics, our work centers around you and your aesthetic needs. From the comfort and luxury of your environment to the modern, advanced treatments, patients know they are in the hands of the very best. Call today to find out more about BodyTite treatments at Juno Aesthetics.