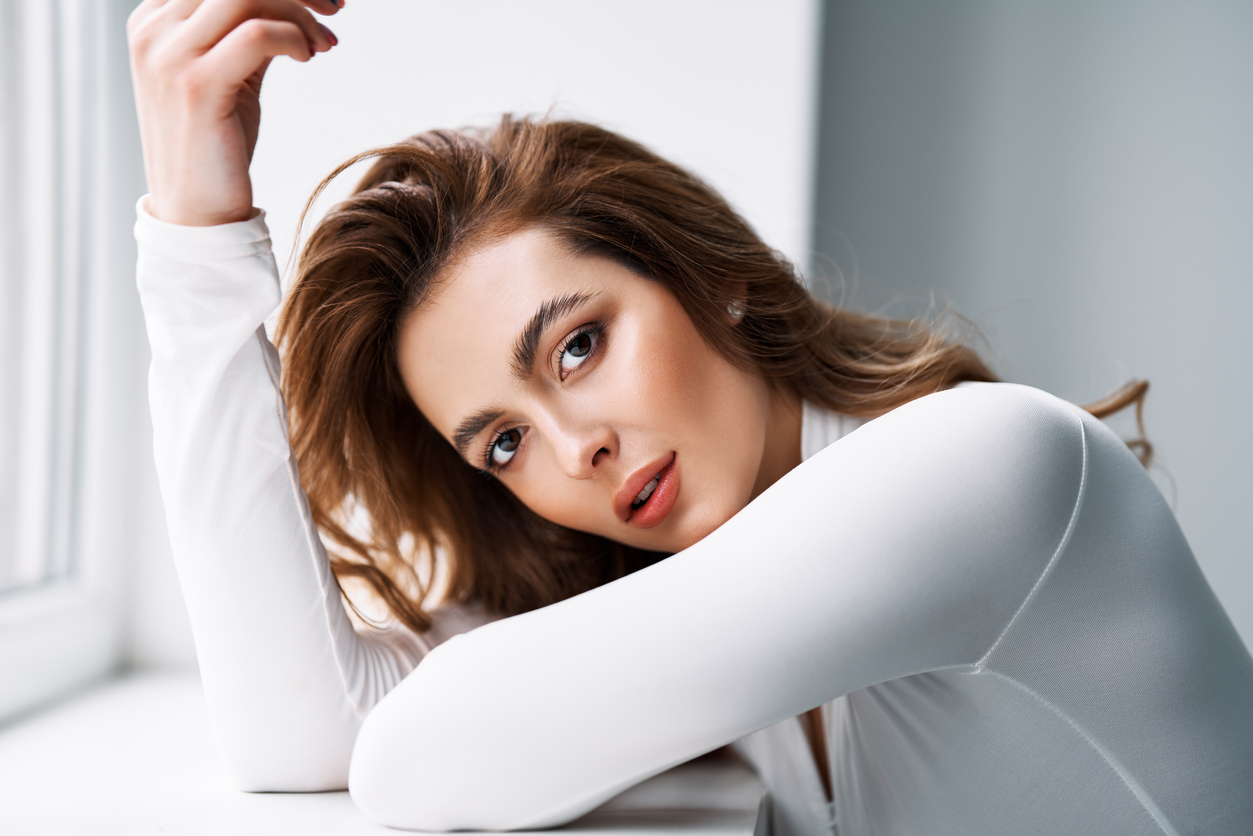 Cat Eye lift (threads for brow lift)
Would you like wider, more dramatic and attractively mysterious eyes? A cat eye lift achieves exactly that with PDO threads, a non-surgical treatment that smoothly lifts your brow and increases the definition around the outer corner of your eyes.
One of the hottest beauty trends today
Made famous by celebrities like the Kardashians and Bella Hadid, beautifully upturned eyes and arched brows have become incredibly popular in the beauty world. While applying eyeliner and brow sculpting makeup can help imitate this desirable look, if you want something more dramatic and long-lasting to achieve such an attractive beauty trend, a cat eye lift with PDO threads is a non-surgical, minimally-invasive treatment that instantly accomplishes the results you want.
How do the PDO threads work to achieve a cat eye lift?
PDO threads are safe, dissolvable sutures that are used in minimally-invasive beauty treatments by inserting them into the face to lift and sculpt the features. The threads are made of cone-shaped beads of lactic acid that secure themselves in the fat under skin. At the same time as they lift, they boost collagen production to smooth wrinkles and achieve more beautiful skin, and also to prolong the lifting effect.
The PDO brow lift designed to achieve the cat eye beauty trend includes carefully inserting a long PDO thread at the outer tail of your eyebrow. This thread will be used to gently pull the brow upwards and outwards and to anchor it at the desired shape and height. The end result is a smooth brow, an upward lift at the ends of the eyes and higher, attractively arched eyebrows.
How long will a cat eye lift last?
This beauty treatment typically takes 15 to 30 minutes to complete, and the initial results are apparent within hours–these results continue to improve over time. The more dramatic results appear in the following weeks.
As PDO threads slowly dissolve, you will notice the lifted brows and the upturned cat eye effect begin to fade. Your brows and outer eyes will gradually drop to their original position over a period of several months to a year. While the results don't last as long as you might wish, they can be repeated to maintain the lifted, attractive effect. Because there is no downtime and the recovery period is only a couple of days, this treatment is considered a simple, relatively-easy one to experience.
Your cat eye lift at Juno Medi-Spa
At Juno Medi-Spa, we stay on top of the trends of the beauty world and ensure we provide the most modern, advanced and safe treatments to help enhance your natural beauty. Because we stay on the cutting-edge of the aesthetic world, we are known as one of the best medspas in Brooklyn. We welcome you to our luxurious, pleasant environment where your needs are always seen to, and where you can relax, refresh and enhance yourself in comfort.