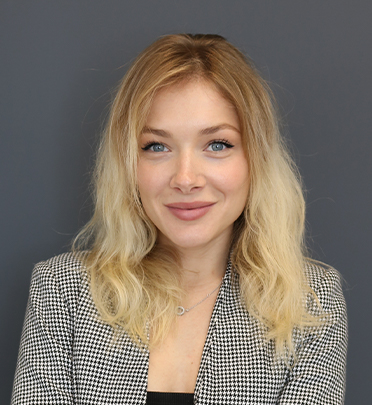 Anastasia Fomicheva - Esthetician
Asya, as we call her, brought in a genuine passion for beauty to our Team Juno. She has been working as an aesthetician and a make-up artist since 2015, both in Europe and in America. Her true passion is to help her clients achieve flawless skin and enhance their beauty with facials, peels, permanent and temporary make-up, and she devoted her life to learning new techniques and skills that she now brings to Juno.
Anastasia holds multiple certificates and diplomas in facial aesthetics, brow architecture, permanent make-up, fashion make-up, lash and brow coloring. Originally from Russia, she now lives in Brooklyn with her husband. In her time away from Juno, she likes to take various seminars to enhance and update her knowledge, travel and discover new countries, and participate in multiple sports.
She is known in the Juno community for her soft and skillful hands and impeccable taste. Whether she is enhancing lashes, performing brow powdering or facials, or beautifying someone with make-up for a photo shoot, she brings her passion to everything she does. And it shines through her work!