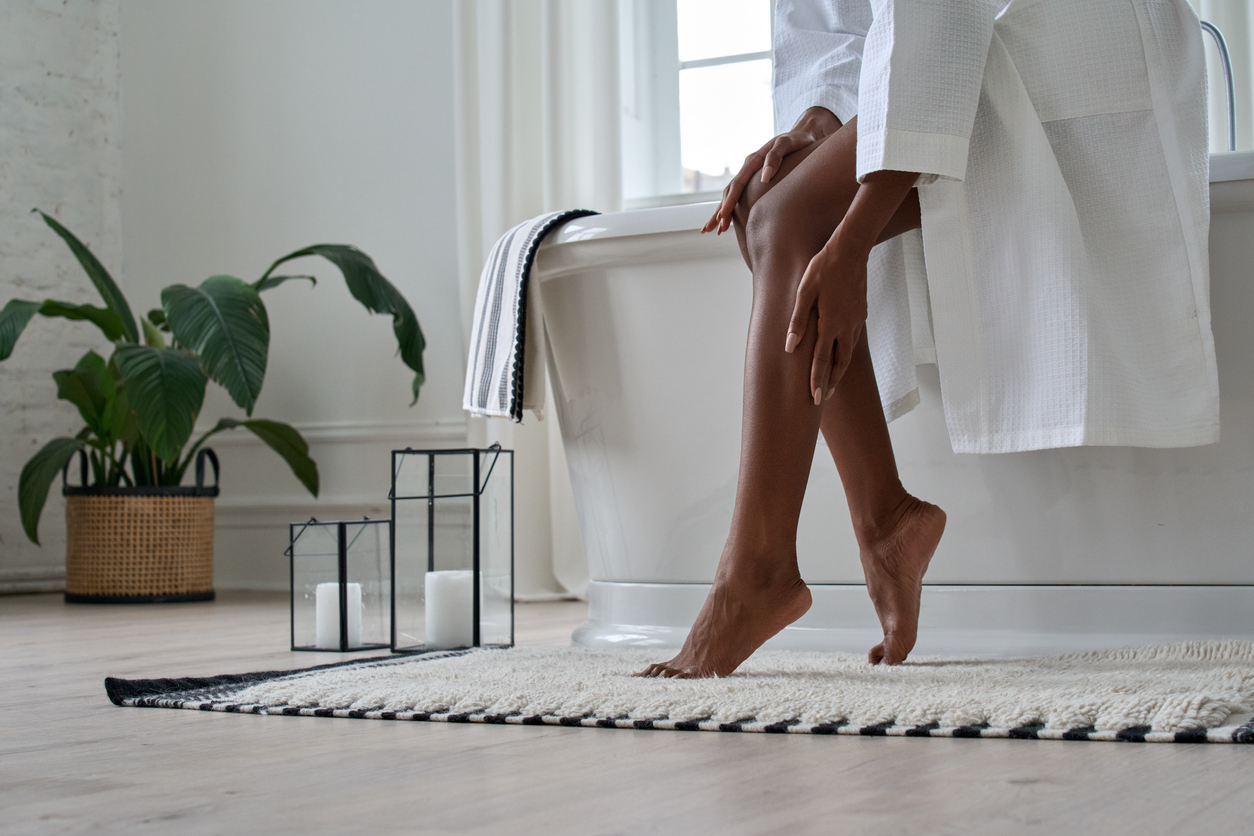 5 Benefits of Laser Hair Removal
Laser hair removal is a popular alternative to shaving, waxing, and electrolysis because of its convenience and semi-permanent results. By absorbing laser light energy and turning it into heat, the hair's pigment causes the follicle to lose its ability to grow hair.
Here are just five of the many benefits of laser hair removal.
1: Laser hair removal is a quick solution
Laser hair removal is the fastest way to get rid of unwanted hair. While you'll need multiple treatment sessions, most sessions only take a few minutes. The smaller the treatment area, the less time you'll spend under the laser. Additionally, you'll be free from time-consuming shaving and waxing sessions.
2: Laser hair removal treats many areas of the body
Juno Aesthetics can perform laser hair removal on nearly any body part. The treatment is especially ideal for the back and bikini area, which can be hard to reach with razors and extremely painful to wax.
The most popular laser hair removal sites include:
Legs

Bikini area

Upper lip and face

Underarms

Chest

Back

Arms
3: Laser hair removal candidates include nearly everyone
If you're in the Brooklyn area and considering laser hair removal, it might be the perfect procedure for your needs and lifestyle. The best candidates for laser hair removal are in good health and want to decrease or remove unwanted body hair growth. Ideal candidates do not want to use shaving, waxing, or electrolysis to accomplish their hair removal goals.
4: Laser hair removal is a long-term solution
Body hair reduction with laser hair removal is 90% permanent, with most people seeing permanent, lasting results. While you may need a touch-up a few months or years after your initial treatment, laser hair removal remains one of the best long-term solutions available.
At a minimum, you will see a permanent reduction in hair growth that becomes easier to maintain over time. Some methods, such as waxing and plucking, require regrowth between sessions. However, with laser hair removal, you'll enjoy smooth, hair-free skin at all times.
And because it's a long-term solution, laser hair removal is also cost-effective. You can save hundreds or even thousands of dollars without the need for monthly waxes or razor blade refills.
5: Laser hair removal is less painful than other methods
Laser hair removal is considerably less painful than most people think; it is generally less painful than waxing or electrolysis and has a lower risk of allergic reaction than topical hair removal methods. You may find it slightly uncomfortable, similar to the feeling of snapping a rubber band against the skin. However, the sessions are quick, so most laser hair removal recipients find it easy to experience.
Additionally, shaving, waxing, and other hair removal methods can cause ingrown hairs, which also cause pain. By destroying the hair at the root, those hairs will not regrow or curl back into the body and become ingrown. With laser hair removal, there's no more irritation, itchiness, razor burn, or ingrown hair.
Juno Aesthetics is the best choice for laser hair removal in Brooklyn
At Juno Aesthetics, we believe that by enhancing beauty, we improve your sense of well-being. When we feel good about ourselves, we become more confident and enjoy life with renewed pleasure. That is why Juno Aesthetics is the best choice for laser hair removal in Brooklyn; when you walk through our doors, we can help you get more out of life by achieving your aesthetic goals.
Juno Aesthetics founder Julia Giyaur is a board-certified surgeon, which ensures an enhanced level of study, training, and expertise for medspa services. She provides personalized service alongside a warm, professional, and highly trained staff. If you're ready to try laser hair removal at our Brooklyn medi-spa, we welcome you to contact us.